Join our Fun & EASY away to make money by referring ALL your friends, family, clients, coworkers, social media fan base & just about anyone else you know!
Give them $15 off there total & once there order has shipped, we'll send you $15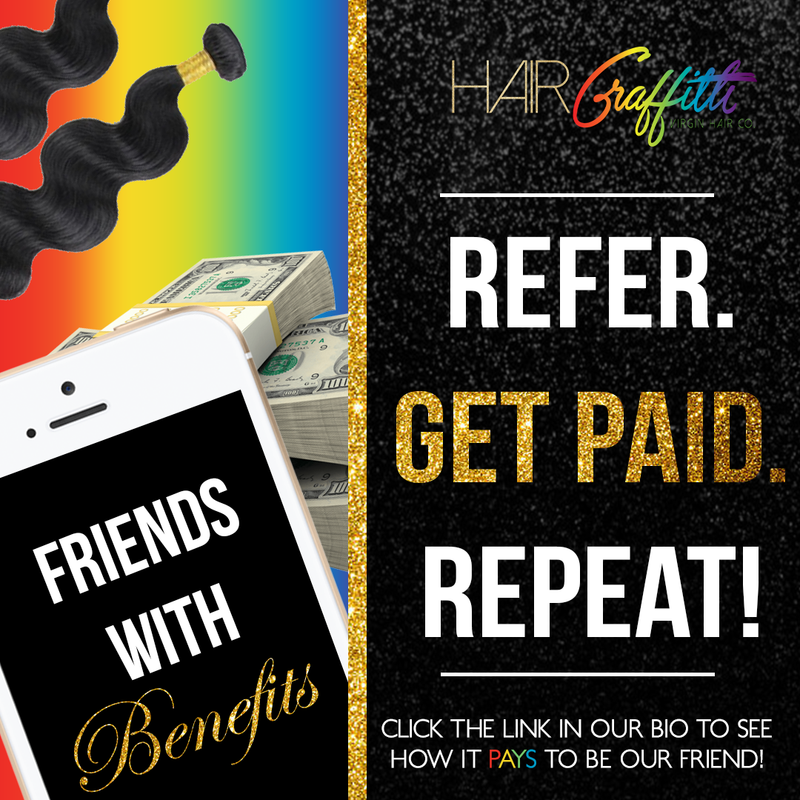 Follow These Steps:
-Subscribe to our VIP members only hotline by texting YOUR NAME to EZYNP41534 to 313131
Ex Brooke EZYNP41534 to 313131
- Follow us on Instagram, Facebook & Snapchat
(and yes! ALL steps will be confirmed BEFORE your order is processed)
HOW YOU GET YOUR REFERRAL MONEY:
It's simple!
Just refer EVERYONE you know to our brand, give them the $15 off code (REFER15) & once there order is successfully shipped out, you'll immediately get an email or text confirming the amount of referrals you made & the amount earned from them. Once we get the final confirmation that everything's correct, then all funds due to you will be issued thru Paypal or Cashapp!